On July 1st, we celebrate a special event. Join us as we celebrate 40 years of Wabash Mfg. Inc and our legacy of being industry leaders who love to "do what hasn't been done before" and take pride in our excellent customer service and manufacturing capabilities.  If you are already one of our satisfied clients, you know that we are true to our motto that we provide 'quality products and services at fair prices'.   We are going the extra mile to serve you well into the next decade. Here is a little more about our company and why you should trust our services.
Wabash Mfg. Inc. Where it all began
Wabash started in 1981 with main operations in Rainbow Lake, AB. We first provided rebuilding and installation of oilfield production equipment. That morphed into pipeline fabrication and installation for major markets and joint ventures with various markets.
Through contacts in the oilfield trucking industry, we were then asked to start building tank trucks. We considered it an honour to be able to provide custom builds for our valued clients who put their faith in our services throughout the years.
Since then, Wabash Mfg. Inc. has led the custom manufacturing industry as the number one custom solution to any manufacturing support equipment problem. Wabash has grown and become established in many industries from Mining to Fluid Hauling to Rail Support Equipment and more.
Located in Westlock, Alberta, Canada, Wabash Mfg. Inc. is a privately-owned company known for its high-quality fluid hauling tanks, trailers, mining support equipment, rural fire tender units, and custom manufactured solutions.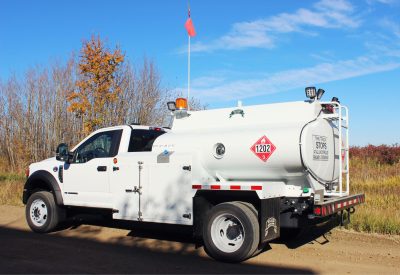 Our business model is customer-centric, which is why over 85% of our business is from repeat customers. Our goal is to build long-lasting relationships with each of our clients, ensuring their needs and services are constantly met with the highest quality customer service and work. This can be seen through our impressive record of accomplishments, and certifications. We're expert providers of custom solutions that make your life easier. Our experienced technicians create quality products that increase your profits while decreasing equipment costs and downtime.
40 years of Wabash Mfg. Inc. client satisfaction and happiness
Some of our clients that rely on our continued and high-quality service include municipalities, small independent companies across the mining, oil, and gas, agriculture, rail, and aviation field, as well as large multinational public oil and gas and mining corporations.
Our manufacturing and service facility is positioned in the heart of Western Canada. We're strategically placed so you can access us from any direction, but we also offer our customers vehicles and equipment internationally. We export internationally to the USA and Asia and service clients in Africa, Mongolia, and South America.
Whatever the problem our clients might bring us, Wabash Mfg. Inc. will find a solution. We pride ourselves on our quality manufacturing of oilfield fluid hauling tanks, articulated mining equipment, and support equipment for many industries. We're renowned for our innovative ideas, practical solutions, and emphasis on safety. We build products that work hard and last.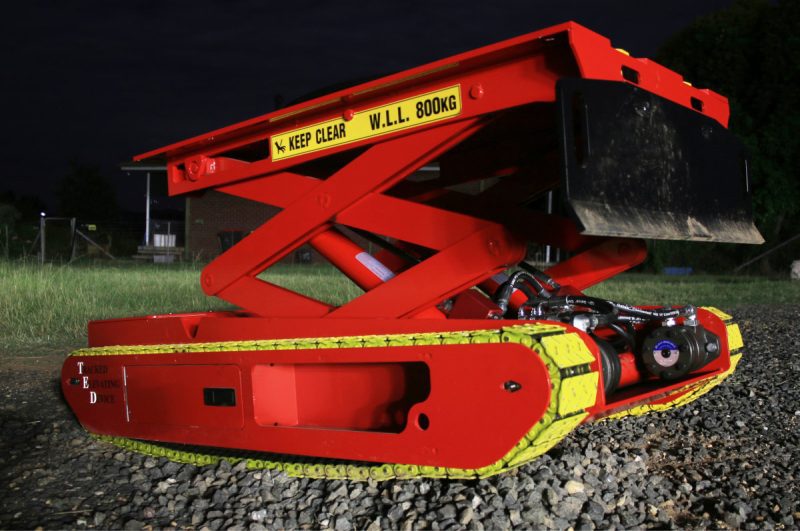 Wabash Mfg. Inc is serious about workplace safety. Our people are our family, and we want to make sure that all our clients' families are protected too. That is why we are proud to be the exclusive distributor of Nivek Industries' Tracked Elevating Device in Canada, Washington, Idaho, North Dakota, and Minnesota.
Tracked Elevating Device (T.E.D.®) makes workplace safety a breeze. The cleverly designed TED® eliminates workplace risk associated with suspended load hazards by allowing workers to remove bulldozer belly plates safely and efficiently using TED's® remote control.
It comes with all the features you'd expect of a device designed with safety in mind. Tracked Elevating Device (T.E.D.®) is wireless, remote-controlled, battery-operated, and capable of navigating a wide variety of terrains.