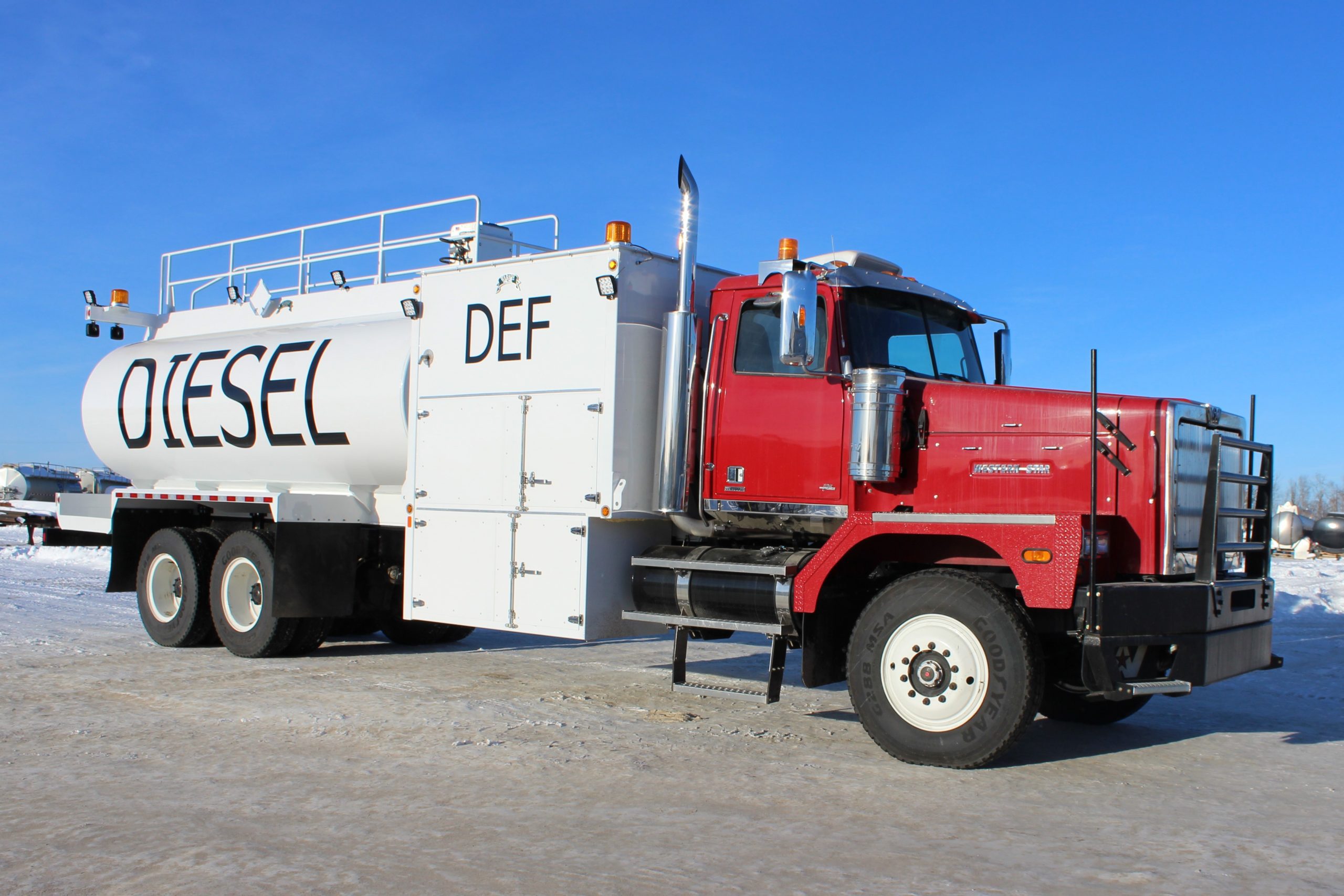 Fuel Transport Truck
Our Fuel Transport Truck's are commonly used to support mining vehicles.
These fuel tanks can be mounted to various manufacturers, from but not limited to the Ford F550 or Dodge Ram to tridem drive units. Wabash Mfg. Inc. will build you a fuel tank specified to your needs on a new or used chassis. All fuel transport trucks are customizable to each clients unique specification.
Do have a large job ahead of you? Let Wabash Mfg. Inc. save you the hassle of finding the perfect Fuel Transport Truck by letting us design and build it for you. We guarantee to meet and exceed your unique needs. These fuel trucks are a must have time saver to support your other equipment in the field as a mobile fuel station.  They refuel your equipment on job sites keeping them working and off the roads. Wabash Mfg. Inc.'s Fuel Transport Trucks are rugged and heavy-duty. They are the fuel truck you need for those muddy times of the year and will get you in and out of your remote locations with ease. Our extensive portfolio of fuel transport solutions is unmatched and adds more value to your bottom line compared to any other manufacturer in the industry.
Our in house paint shop will complete your truck by painting it your company colors and placing decals if desired. Our advanced engineering team will ensure your completed truck is built specifically for your needs and the toughest road and weather conditions. We design, test, and certify each unit for best possible performance and drivability. We ensure your equipment meets the highest quality of safety. Customer satisfaction is our top priority.
Onboard fuel delivery monitoring

Exterior and Interior operator stations

Available on multiple chassis from Ford F550 to 50,000 Liter 60 ton articulating haul truck

Now available with DTL Fueling System capable of delivering more than 23000 Liters at 4000 Liters per minute

Cellular Data Management System option for simple way to track fuel usage
Check out other Fuel Delivery Truck options customizable to your needs.