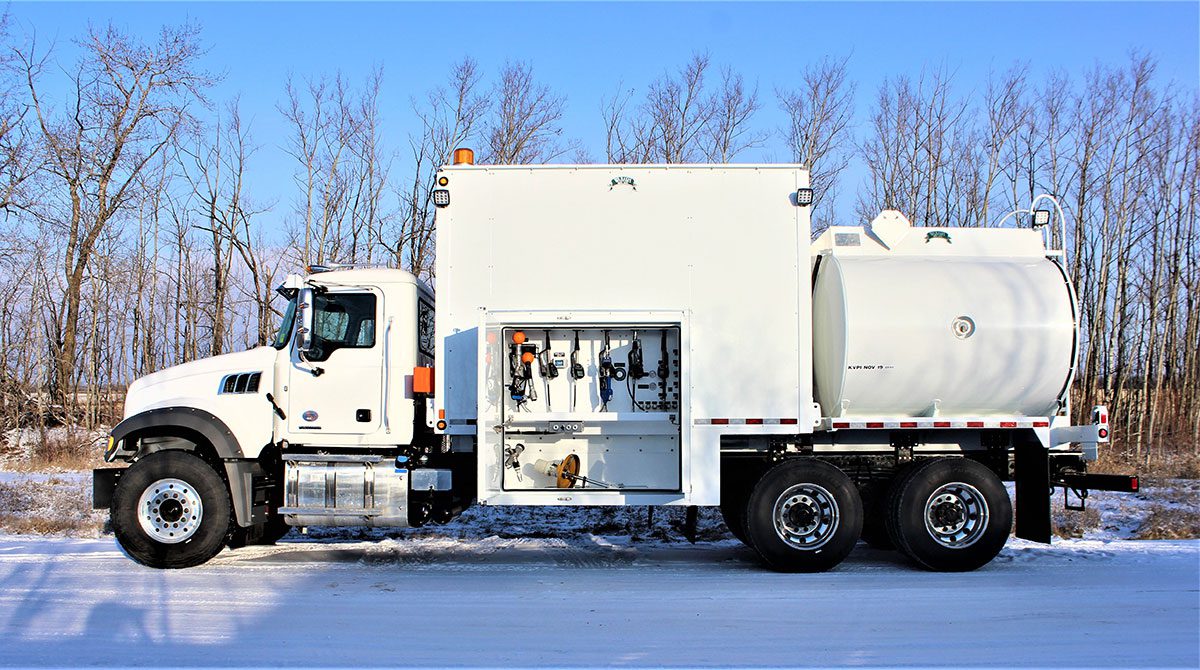 Wabash Mfg. Inc. custom designs and fabricates Fuel and Lube trucks. Which are commonly used for servicing mining equipment, but can also be practical for other services as well.
Our Fuel and Lube Trucks are versatile and easy to operate. All units are winterized to withstand year round operation in colder climates. These trucks will provide you with all the fuel, lube, grease, anti-freeze, coolants and more that you need to keep your equipment up and running.
Available in single axle, tandem axle or tri-drive configurations
Spill containment van floor and cabinets are standard
Spray foam insulation is standard
Stainless steel cabinet hinges and latches are standard
Fuel tank options are available
Preventative maintenance options are available
Dispense and/or loading filtration are available
Hose reels are available with either spring, electric or hydraulic retraction
Rear or side dispense configurations optional
Several evac pump/tank options are available
Lube oil tanks are available in stainless steel, carbon steel, or aluminum. Sizes are tailored to specific customer needs
Diesel fuel tanks are available in aluminum or carbon steel
Tank level monitoring options are available
Dispense monitoring options with computerized recording are available
All trucks built for highway use will be certified to CMVSS regulations and a National Safety Mark will be applied
All tanks requiring TDG registration will be marked and certified to B620 regulations
Some units available In-Stock today.