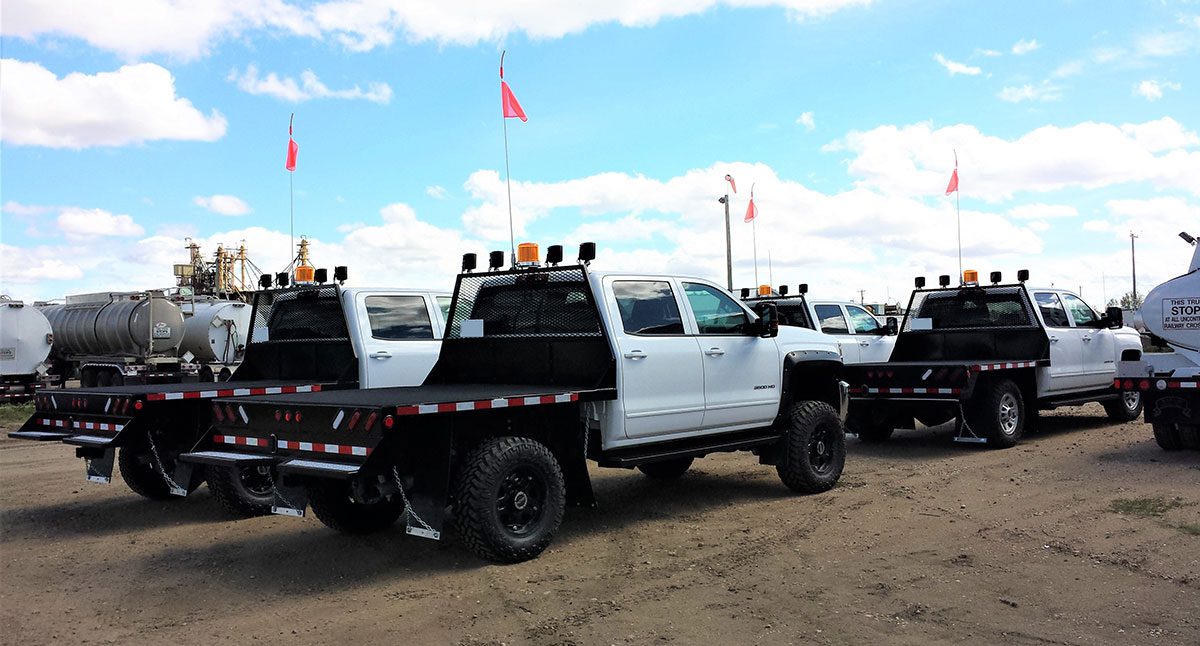 Truck Decks
Heavy Duty Truck Decks made by Wabash Mfg. Inc are built around the model of truck chassis specified by the customer. We can then outfit the deck with a nearly unlimited number of options to suit our customer's needs.
A few of the standard Truck Deck (aka Flat Deck and Flat Bed) options included on these units are:
30" Wide steel cabinets
Full width rear step w/ cutout for hitch clearance
Double drop flexible rear step
Removable grab handle
Chain rails w/ pockets
Rear and side facing LED work lights
Customer specified beacon light and buggy whip
In addition to the standard options, we took a unit a step further to tackle a couple of very specific tasks outlined by our customer. These options include:
24V VPS (Valve Power Supply) system capable of 200amp output at 100% duty cycle
2000 Watt 120VAC inverter w/ spring-retract cable reel
Under-hood 70CFM compressor w/ 80 gallon air capacity
Dual ¾" spring-retract hose reels
100L Heated hydraulic oil dispense tank w/ air actuated pump and spring-retract hose reel
Why get a custom Truck Deck from Wabash Mfg. Inc.?  Your designated Project Manager will find out what your challenges are with everything from what environment it will be used in to the colour of paint you would like it to be.  Then our in-house Engineering & Design experts will recommend the best product materials and features just for you and your budget.