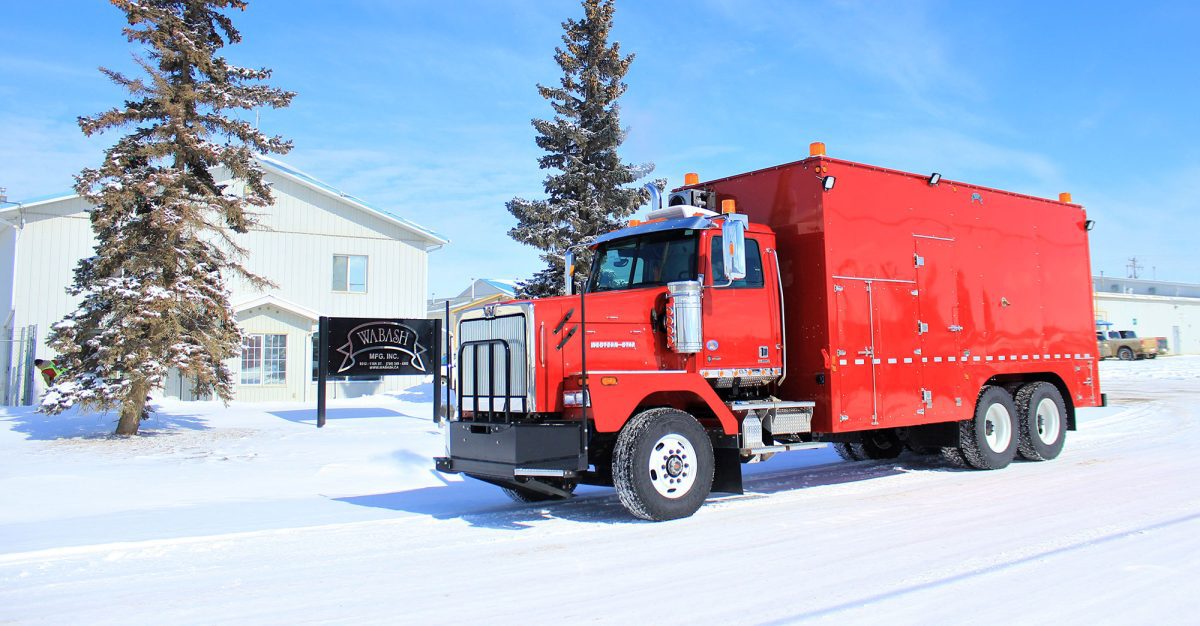 Wabash Mfg. Inc. is a pioneer and major player in introducing exclusive custom mining equipment and custom support equipment for mining. Our innovative mining solutions come with  low-cost options. Here's a bit more info on our custom mining equipment.
Customized Mining Equipment
Wabash Mfg. Inc. has a wide array of oilfield and mining equipment to save you time and money. We pride ourselves on providing vehicles and equipment that are specifically designed and engineered for Western Canada's mining operations and conditions. Our staff works closely with our clients and creates custom equipment for mine sites specifically tailored to their needs. The customization of our mining equipment allows us to effectively create solutions that work. 
Our customized mining equipment includes our off-road vacuum trucks for mining, articulating fuel and lube trucks, lube skids and lube islands, fuel and lube trucks, fuel transport trucks, mobile lunch units for mine sites, and mobile maintenance trailers.