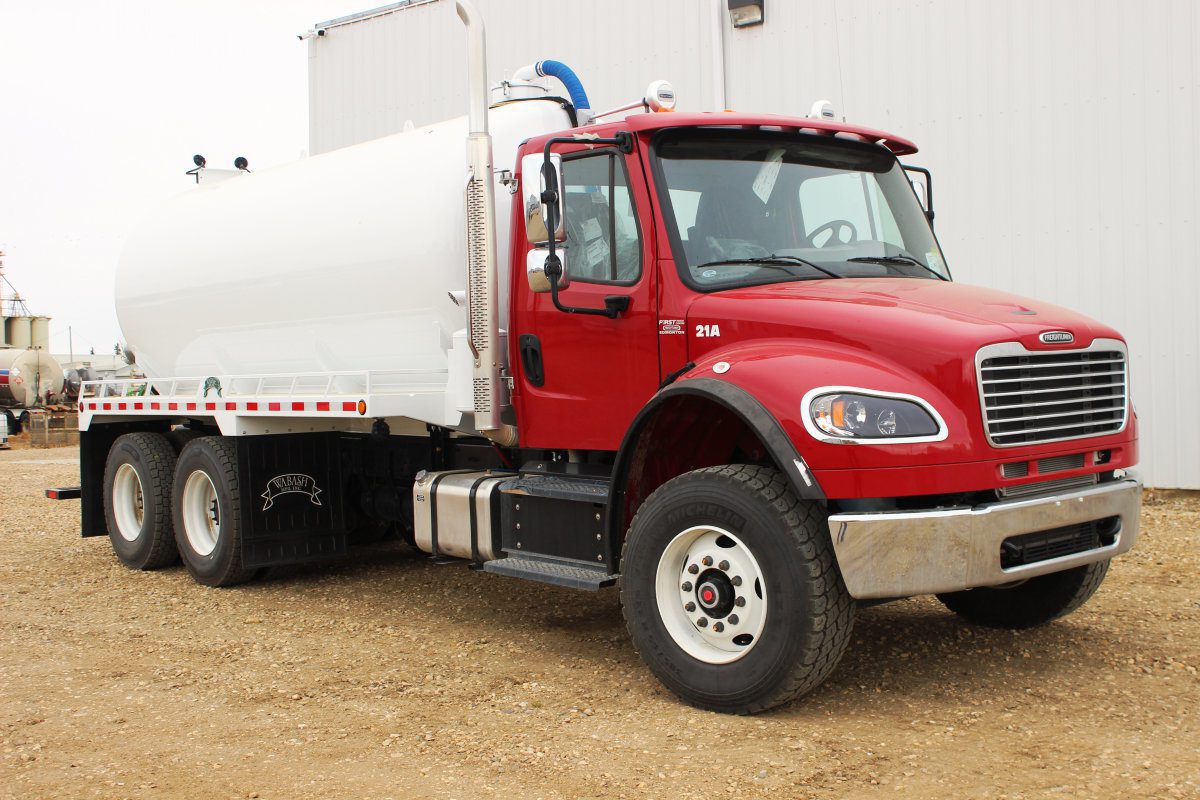 VACUUM TRUCKS 
Mounted on a variety of chassis
Simple operation with Hot Shift PTO and Manual Handle for Vacuum and Pressure
3″ Load Line, 6″ Unload
Barrel Level Gauge with Visible Primary Shut-off
Full Length Hose Trays on top of Fender
Wabash Mfg. Inc.'s Sewer Vac's can handle and safely transport all types of liquid waste collection, facilitate fluid transfers, remove and properly dispose of a variety of waste material.
Industrial vacuum trucks and trailer-mounted units are high-pressure water and powerful vacuum systems that can take on the toughest jobs in the Construction, Oilfield, Spillage & Disaster clean-up industries.
If custom Off-Road Vacuum Trucks are more suited to your business, Wabash Mfg. Inc. can assist you with designing exactly what you need.
Contact us today about Vac Trucks in stock, order parts, book service, repairs & cleaning/steaming.  We can help you find out more about the best equipment to maintain and grow your business.