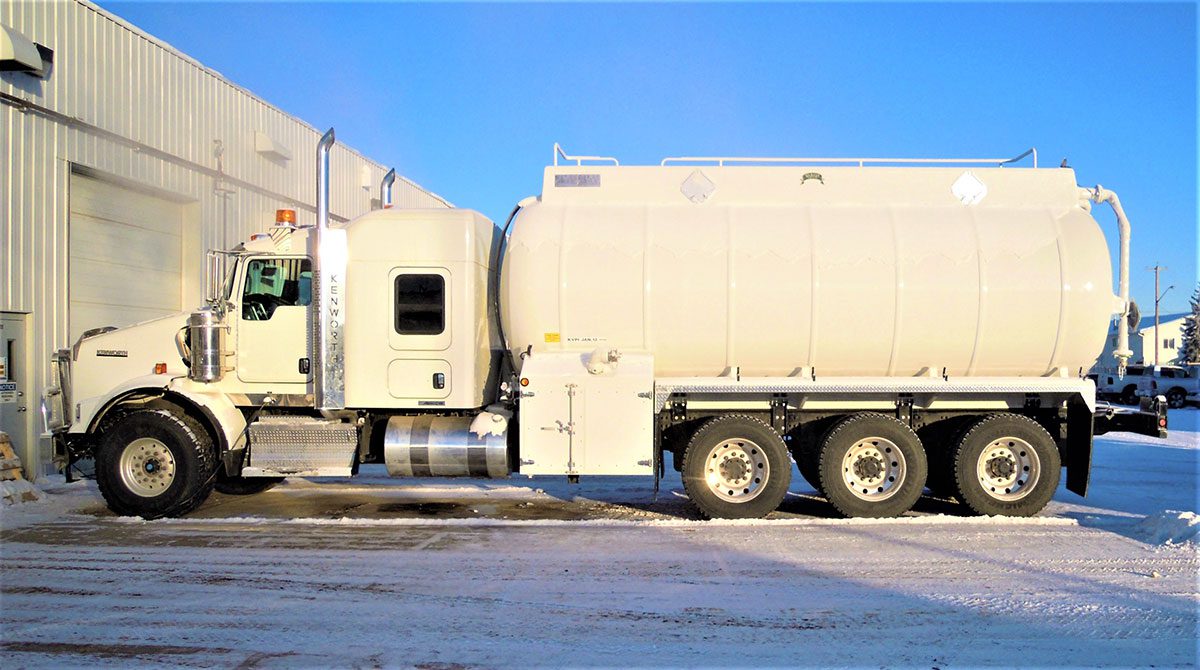 Wabash Mfg. Inc. provides custom oilfield support and fluid hauling vehicles in Canada built to provide protection from the harshest environments. Our clients have trusted us throughout the years for our wide array of oilfield and mining equipment, fluid hauling equipment, custom oilfield support equipment, and services and repairs. Here's why our equipment and services are so reliable.
Providing Fluid Hauling – Tanker Trucks
When it comes to fluid hauling, we know that oil and gas sector tank trucks are subject to tough conditions. Wabash Mfg. Inc. builds tanker trucks that are designed to outstand tough extremities.  
We manufacture tanker trucks using Fibreglass Reinforced Plastic, Aluminum, Steel and Stainless Steel.  Tank sizes can be customized to be mounted on single axle, tandem axle or tri drive trucks.  Our tank trucks are the toughest you will find with a number of different head sizes and lengths to suit the application. Features of our tank trucks include:
TC407/412 Full Spec, TC406 Full Spec, TC406 Crude, or Non-Spec

Tank Sizes available for Single axle, Tandem axle or Tri drive

Capacities from 1,000 to 50,000 Litres

Single or Multiple Compartments

Tank Mounted Cabinets available with Insulation and several Pump / Plumbing package options.

Custom hydraulic drive systems available. Valve options with Buna, Viton, HSN or Teflon seals.

CMVSS Certifications for all on-highway equipment, including National Safety Mark (NSM)