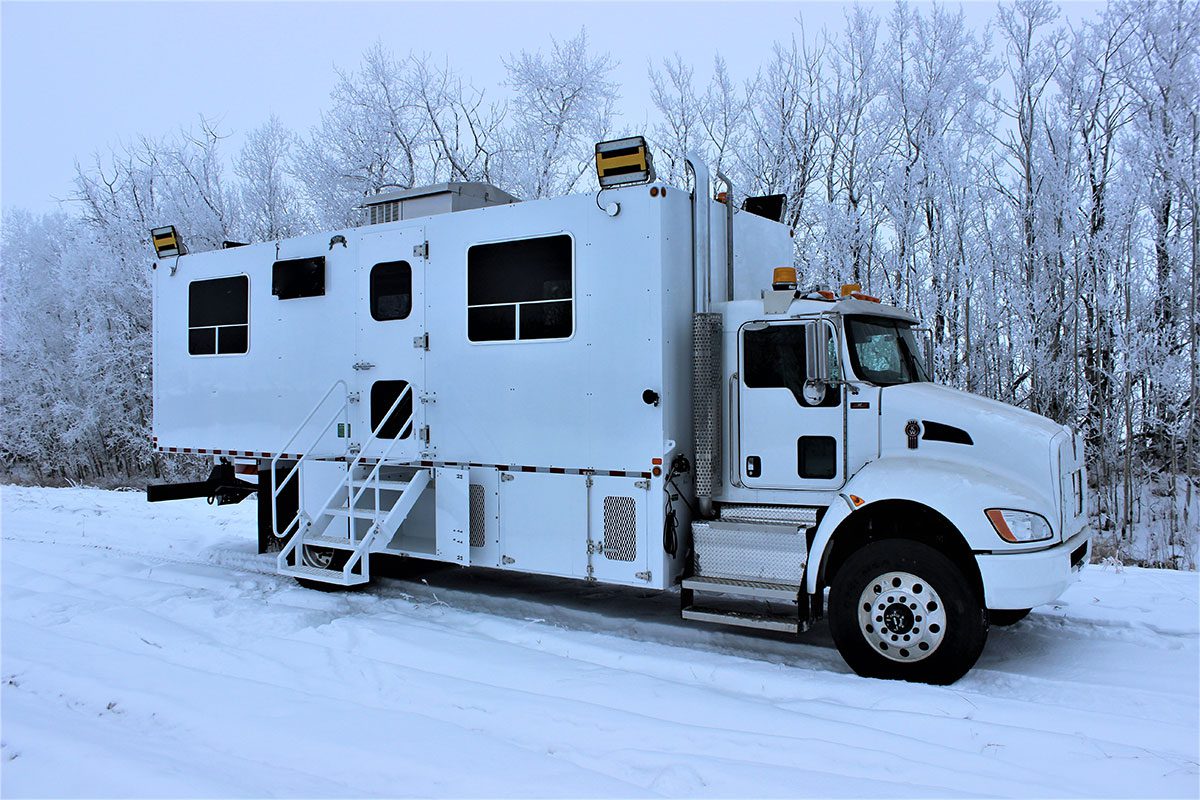 Mobile Lunch Units
Custom manufactured Mobile Lunch Rooms are built to customer specifications.
Wabash Mfg. Inc. will design and manufacture a Mobile Lunch Rooms for your worksite to meet all your needs. Decrease your equipment downtime by keeping maintenance personnel closer to their tasks. Multiple configurations available mounted any chassis from single axle to tridem trucks or trailers.
Severe duty design for extreme durability in the harshest environments
Fully insulated with BASF 2971 spray foam
Electric furnace with climate control (A/C option available)
Quality customizable cabinetry for appliances and storage
LED interior and exterior lighting for increased visibility
Option for water services including sinks and bathrooms
Option for mounted generator or external power source
A well-appointed lunch room finishes out your worksite and promotes morale and teamwork like no other feature. Our custom packages can provide tables and chairs, refrigerator, microwave, water cooler and coffee station. This will provide your staff a place they can refuel, refresh and refocus before going back to work.