Financing Available
Sometimes, manufacturing equipment or support vehicles can be a costly expense, especially when you are not expecting it.
When it comes time to purchase a custom product or equipment, at Wabash Mfg. Inc., we have a wide array of financing options to make the process easier for you.
SHORT TERM LEASING & RPOs
This option is great for businesses that need to lease equipment for 6 months, when used, or 12 months, when new. During the leasing term, we will apply a % of your payments towards purchasing the product.
LONG TERM LEASING
We also offer companies the opportunity to lease equipment or products between 1-6 years. Our goal with long term leasing is to develop a specific financial payment plan that suits your needs. Remember, we are dedicated to building a long-term relationship. If you are interested in this option, please give us a call!
CONDITIONAL SALES
If you need to purchase a piece of equipment quickly, you may choose the pre-approval option, which means you could obtain the piece of equipment earlier than anticipated. If this is your case, please contact Wabash Mfg. Inc. today.
One of the secrets to finding good financing is knowing what you need before you apply.
We are here to provide you the value and information you need. If you have any questions regarding financing a piece of equipment, don't wonder, contact us today
at 1-844-830-2617 and receive your personalized quote!
It's FREE!
We will not charge you to consult with our Certified Commercial Finance Managers. They will listen to your specific needs and develop a list of financing options tailored to your situation. Talk about custom solutions!
It's FAST!
You will not have to wait or be placed on standby to hear about our financing options. You will receive a detailed list after one phone call.
It's EASY!
In order to develop a long-lasting relationship, there cannot be any stress, right? At Wabash Mfg. Inc., we want to help you purchase the equipment you need. There is no pressure or rush! Chat with our Certified Commercial Finance Managers today!
It's CONVENIENT!
In effort to provide our clients as much support as possible, we are available 6 days a week, and even after hours, to ensure we are here for you. No matter the questions you have or timeframe, we are your solution. In fact, we are waiting right now!
It's RELIABLE!
Our experts are professionally trained and educated to handle any of your equipment financing needs. Each of our experts are members of the Certified Commercial Finance Managers Association. (www.ccfma.com for more information) We provide the fastest and most reliable financing servicing and quotes, ensuring your best interests are placed first.
It's SAFE!
Your information is always safe with us. How else do you establish a long-term relationship with a client? Wabash Mfg. Inc. strictly abides by the Personal Information and Electronic Documents Act (PIPEDA).
Take a look at some of the Custom Solutions we've created. Our team of innovators proudly rise to the occasion.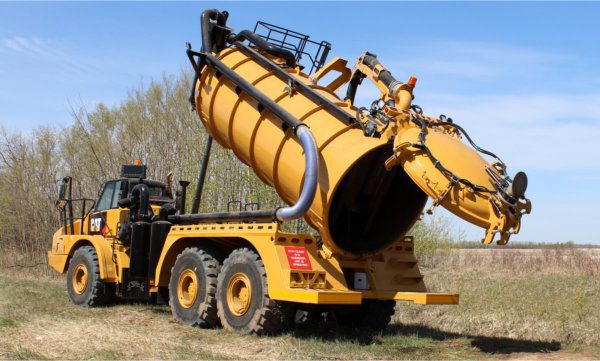 MINING SUPPORT
Time, as they say, is money. Our mining support solutions are designed to save you time and money. We provide mining support equipment that will maximize your productivity and performance, while minimizing downtime and maintenance.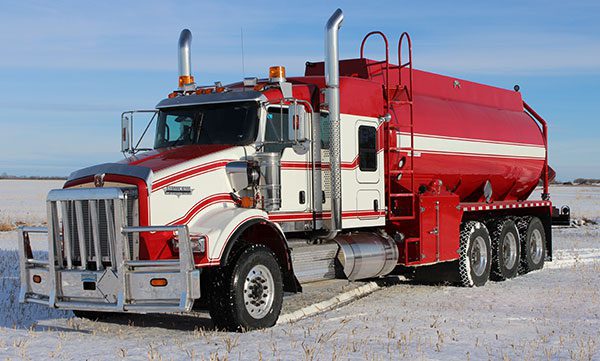 FLUID HAULING
If you need responsive fluid hauling equipment designed to go the distance, you're in the right place. Wabash supply custom fluid hauling solutions in a variety of configurations.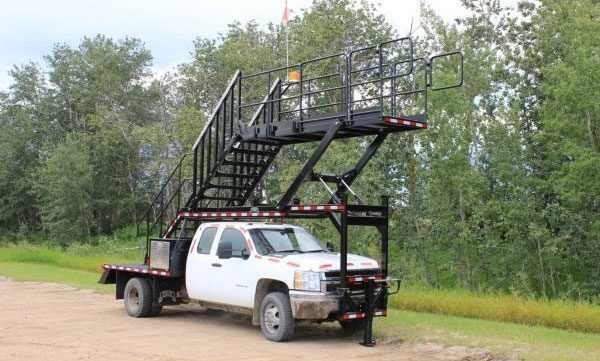 SPECIALTY EQUIPMENT
We've worked on a range of novel problems for our diverse client base. The Wabash team are always looking to apply their technical skills and innovative thinking to new problems.