Your next Career Opportunity starts at Wabash Mfg. Inc.!
The Leaders at Wabash Mfg. Inc are trained professionals, many of whom have attained and completed the Blue Seal Certification (NAIT) and Alberta Apprenticeship and Industry Training.
We pride ourselves on not only taking the industry to a new level, but also taking our employees with us.
So as long as you're ready to show up on time, work hard while you're here, and provide high-quality results, there's plenty of career potential for learning, growth and promotion while you're with us.
We always keep an eye out for established innovators looking for a career change or those who are simply passionate about the mining and oilfield industry and looking to learn. Get in touch with us for a confidential discussion about your options for a career with Wabash Mfg. Inc.
One reason why our company has become such a successful industry-leading brand is because of our values. These values follow us through each of our decisions, actions, and training sessions. We instill these values in each of our employees, making our company culture something to proud of.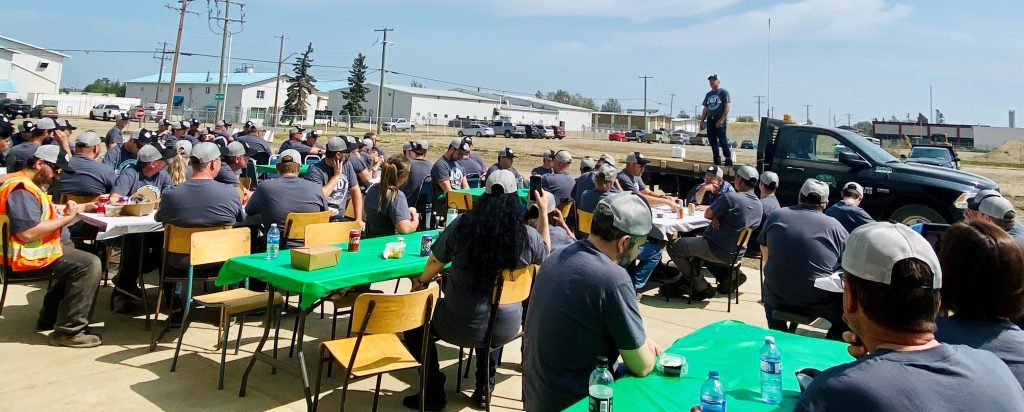 Safety
We place safety first,
above all.
Accountability
We always strive to add value, no matter the circumstance.
High Performance
We provide the solution to our client's problems, no matter how odd the request.
Leadership
Each of our employees and leadership team display courage, integrity, and wisdom, pressing aside any entitlement.
Relationships
Wabash Mfg. Inc. is a team-environment. We work with each other in ways that builds trust, respect, and long-lasting relationships.
Sustainability
Through implementing these values, we can generate long-term economic and social benefits as the leader of the industry.
For more information or to apply on-line click the link below or email your resume and cover letter to hr@wabash.ca indicating which position you are interested in.  Alternately, you may come to our main office to complete an application form.
OPEN POSITIONS
Mechanics – Journeyman and Apprentice
Truck and Trailer Mechanic/Apprentice
Welders – Journeyman and Apprentice
Warehouse Shipper/Receiver
Administrative Assistant
Drafting Technologist