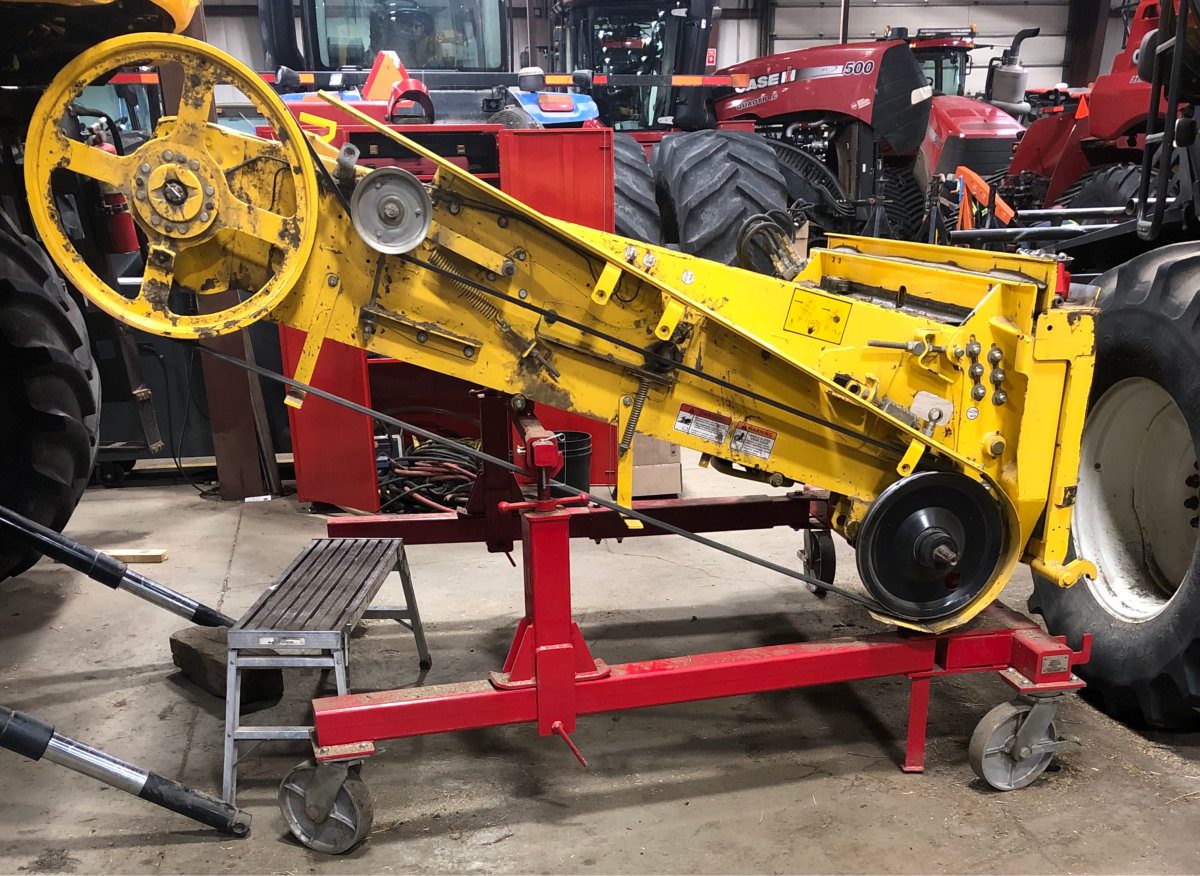 Feeder House Cart
Feeder House Carts assist in the easy and safe removal of various makes and models of combine feeder houses. Remove the feeder house without the need for jacks, chains or prybars. Engineered design with large caster wheels for ease of movement with a weight rating of 8000 lbs.
Featured design for New Holland and newer series Case combines but can be customized for all other models.
Contact us today for more information.