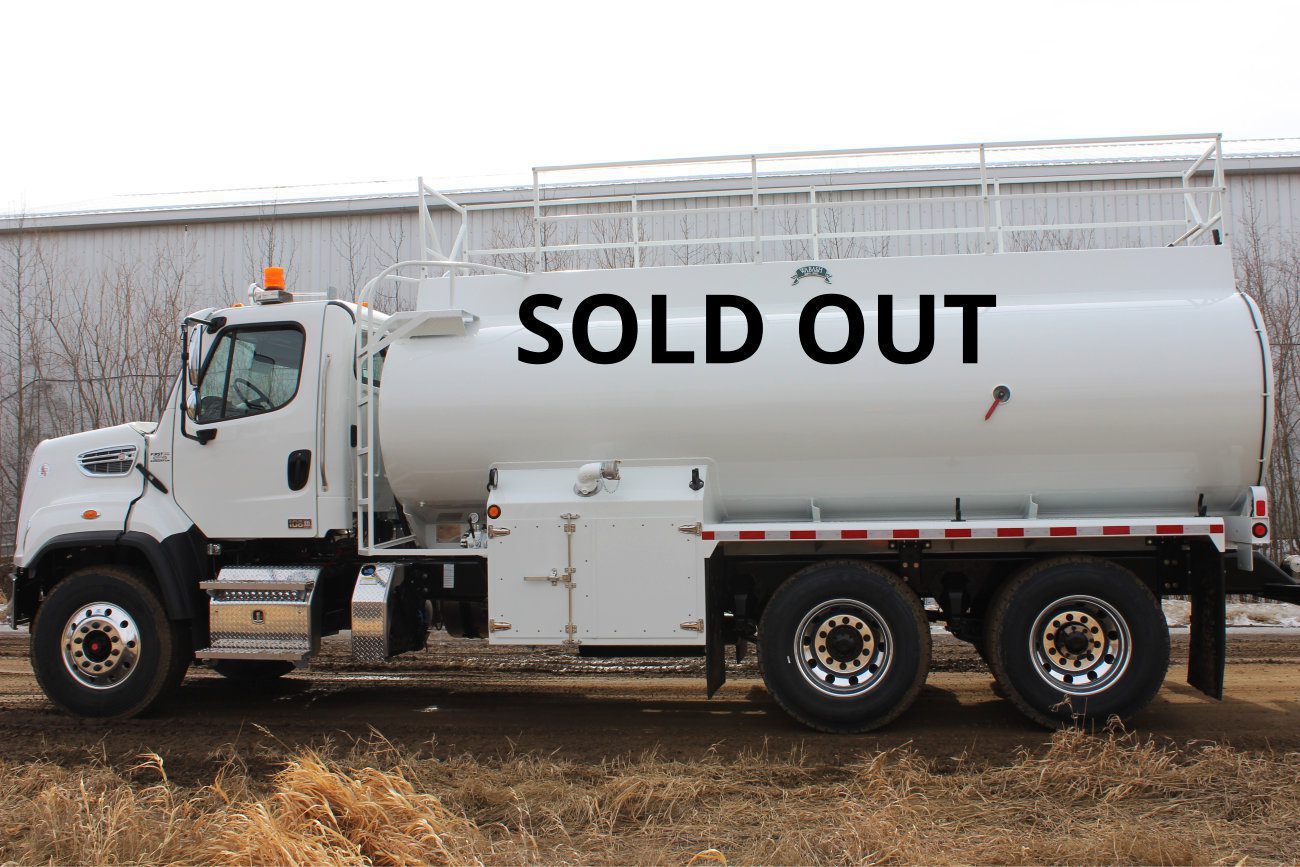 POTABLE WATER TRUCKS FOR SALE
2021 Freightliner 108SD with 350HP Detroit DD8 Engine
Allison Automatic Transmission
Dry Weight 8730 kg
16 Cube Aluminum POTABLE Water Tank
12 Volt Electric Handrail
1 Year Warranty on Tank
Rear Spray Bar Bumper Combo
Wabash Exclusive Water Style Sump located in the Insulated/Heated Cabinet that helps decrease freezing issues
Any job involving excavation raises dust. In a large-scale construction or mining operation, the dust may become unmanageable making work difficult and creating health risks for the workers onsite. Potable Water Trucks provide the most efficient source of water to cut down the amount of dust kicked up during these types of earthmoving activities.
Compaction is another task that Water Tank Trucks perform during construction projects. Soil compression is necessary to create flat, even ground where roads and buildings are built. Too much water makes the ground sludgy while too little water doesn't help the soil to stick together. The control mechanisms installed on these water trucks allows just the right amount of water making sure there is strong and stable compaction.
Finally, Potable Water Trucks can easily transport fresh water for filling cisterns, pools and spas.
Wabash Mfg. Inc also custom builds Water Trucks for your specific business' needs. Contact us today to find out more details about that.