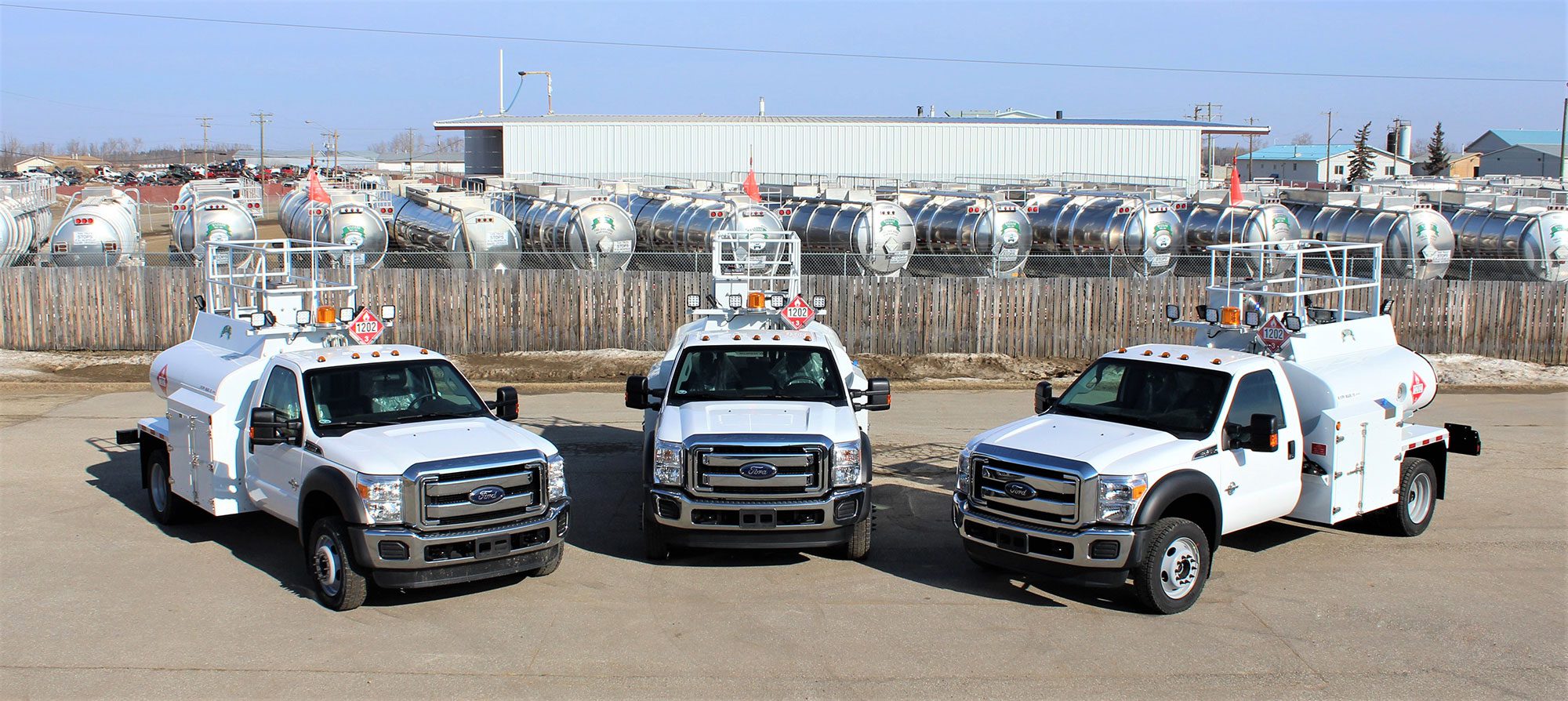 Wabash Mfg. Inc. manufactures many different types and styles of Fuel Delivery Trucks.
The fuel tanks of our Fuel Delivery Trucks can be mounted to various manufacturers, from but not limited to the Ford F550 or Dodge Ram to tridem drive units. Want a new fuel tank mounted on your used chassis, we can do that too.  All mobile Fuel Delivery trucks are customizable to each clients unique specification.  Ensure your site has no downtime as a result of out-of-fuel equipment.
Wabash Mfg. Inc. Fuel Delivery Trucks exceed your needs for the toughest road and weather conditions. We take pride in our expert engineering and design team who models these fuel tanks for our tradesperson's to display their workmanship. The result is satisfied customers every time. These small fuel delivery trucks are often meant to operate in tight areas where there may be height restrictions or a small turnaround area.
Work with our in-house engineering team to design a fuel tank to your exact specifications to maximize your efficiency and productivity. Wabash will customize your Fuel Delivery Truck with your company's color scheme and logo's.
Comes with onboard fuel delivery monitoring which produces comprehensive reports to see how your fuel is being used so you can manage costs
Exterior and Interior operator stations
Available on multiple chassis
Now available with DTL Fueling System capable of delivering more than 23000 Litres at 4000 Litres per minute
Cellular Data Management System option for simple way to track fuel usage
All Safety placards, product decals and operating decals come standard
Since the COVID-19 pandemic, Fuel Trucks have become increasingly popular. Contact us today to find out how you can take advantage of these kind of opportunities as well.
Check out other Fuel Transport Trucks built by Wabash Mfg. Inc. available now or fully customizable to your needs no matter how complex.