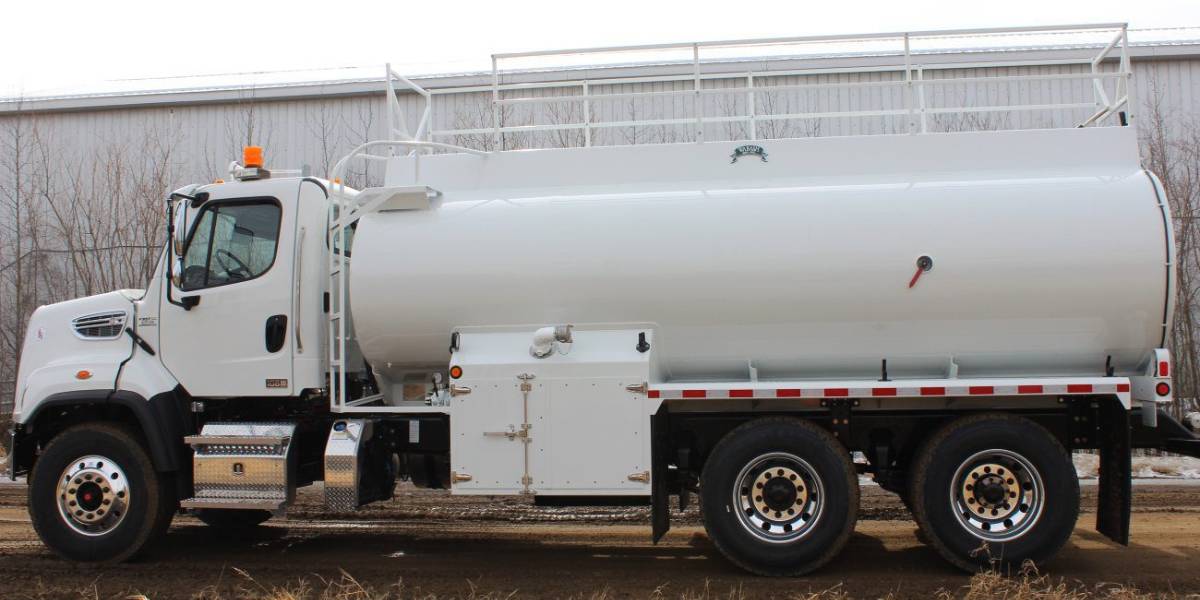 There is no denying that acquiring a custom built water truck can be a costly expense, and choosing the right one can be imperative if you are looking to get value for money. There are many options available for water trucks, and there can be variables to consider before buying one. Here are a few vital things to consider before buying a water truck of your own:
Cost and financing
There are circumstances in which you may unexpectedly need a water truck or supporting equipment. Since heavy equipment like these can be very expensive, it is essential to look at the available financing options while on the hunt for the perfect truck.
Remember to consider the capabilities of different trucks and the value of these capabilities for your business. How much additional revenue can your company make by procuring a water truck with more capabilities? Will you be using all of the extra features, or are you only in need of a more basic water truck?
Features and enhancement ability
Since different trucks might have more features or a more flexible ability to be customized, you should consider your company's needs. The centre of gravity, type and size of the tank can be fundamental aspects to consider. Suppose your company needs a water truck for many different tasks, such as dust control and irrigation. In that case, you may also need to consider whether or not a truck can be easily customized to meet your specific needs. 
Some other physical features you should pay attention to include:
Strong pump and valves
The pump keeps the disbursement of water flowing, especially if it has to transport hundreds of gallons of water a day. If your truck does not have a strong and durable pump and valves system, it will end up costing a lot of money to have them replaced or repaired regularly. A strong pump will also ensure that when you spray water, it will be strong enough to achieve maximum spraying power.
Sturdy, well-protected hose reel
Your truck's hose should be protected to ensure that it will last longer. A good quality water truck will have a well-protected hose reel mounted inside a sturdy frame. Some trucks will also have extra storage compartments on the side of the tank or chassis for hoses, a series of spray nozzles, and accessories.
Heavy-duty liner
The liner should protect the tank from corrosion and damage to increase the longevity of your truck. Liners must follow the recommended installation procedure. When buying a water truck, you should look for a tank that has a smooth finish both inside and out. If you are transporting potable water, your storage tank must also have a compliant liner.
Services and maintenance
The final important aspect to look at is maintenance and service accessibility. How easy will it be for you to find parts and mechanics for this specific truck? How much do repairs and services on this type of truck usually cost? Keeping up to date with your truck's maintenance and service needs will save you a lot of money in the future as potential costly breakdowns can be prevented. Wabash Mfg. Inc. has a full service department ready to handle all your service needs. 
Another good way to decide if you have your eye on more than one type of truck is to discuss your options with experts, manufacturers and peers. Which truck do others in your industry prefer? For example, if you are looking for a water truck for your construction site, find out how others in the construction industry use water trucks and which water tank trucks are most popular.
Getting an outside perspective before purchasing your own water truck and supporting equipment can save you a lot of money and trouble down the road. At Wabash Mfg. Inc., we can supply you with only the highest quality support equipment, fully customized to meet the needs of your operations. Contact Wabash today.