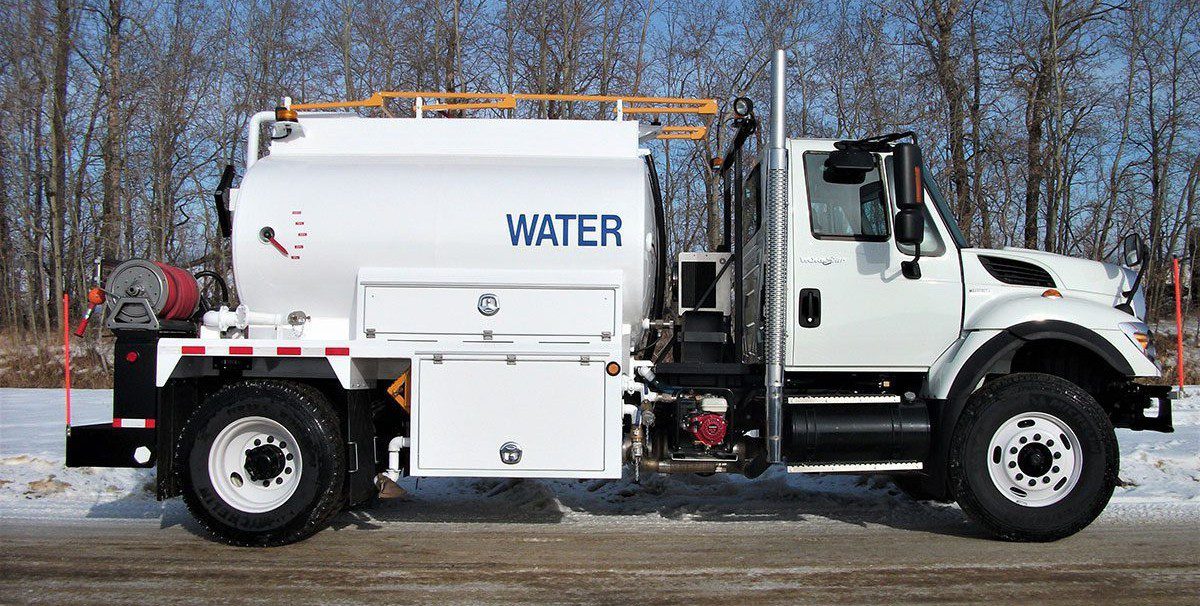 There are a lot of things to consider when it comes to operations at mining or construction companies. One of the most important aspects to consider is quality equipment. The success of a mine relies strongly on the equipment that works within it. One essential piece of equipment is the water truck.
Where can these vehicles be used?
Water trucks are used for various vital purposes across mining and construction, such as soil compaction, dust suppression, road construction and fire prevention/control. 
Road construction and maintenance
Water trucks can quickly and efficiently compact any terrain into an even surface by working in unison with a compaction roller or grader. These trucks will help to ensure a smooth finish to any road, simplifying an otherwise laborious and complicated task. Over time, eventually these roads will also need maintenance, which is why it is so beneficial to own your own water truck. 
Dust suppression
With the various safety and health risks that uncontrolled dust particles pose, a water truck can be a necessity on some dry and dusty sites. Excessive dust can lead to serious health concerns for construction workers and miners, contribute to air pollution to neighbouring areas, and make a worksite unendurable due to lack of visibility.  Water trucks can assist with dust control by spraying water, by utilizing hose reels and spray nozzles, and prevent dust particles from filling the air.
Fire prevention and control
Although fire control isn't one of the primary purposes of a water truck on construction and mining sites, they are important to have should an incident occur. Having a water truck on standby can assist in fire control and prevent irreparable disaster. Water truck use for fire prevention control could avert costly expenses associated with site damage and could even save a life.
Things to consider before purchasing a water truck:
The scale of your project.

The bigger the scale of your project is, the more water you will need. Suppose your project requires a vast amount of water. In that case, you could even consider getting multiple trucks with various tank sizes or special tank specifications to serve different purposes at different points of your site.

The location of your construction site.

Consider the terrain near and on your site; different types of on-road and off-road water trucks are available. It will be no good to purchase an on-road water truck if you work in rural or remote areas that are difficult to access.

The amount of water that you will need daily to sustain your project.

Some tasks require, such as dust control, the everyday use of water trucks. Other tasks such as fire control and road maintenance will only require a water truck to be on standby for when it's needed. Analyze your needs to pinpoint precisely how much water you will need for various tasks.

Custom equipment for specialized purposes.

Different sites have different needs, and some of these needs might require a specialized solution. It is crucial to consider the possibility of having to obtain custom truck equipment for your site. Therefore, you should also look into buying a truck that can be easily customized and looking for a manufacturing company that can help you develop and implement this equipment.

Safety equipment.

Numerous hazards can go hand-in-hand with operating water trucks, such as falling, slipping, and accidents. Consider getting specialized safety equipment for your truck. This includes cages on the side of the tank that can help to reduce injuries.
By utilizing a dependable water truck with superior equipment, you ensure that your daily operations are continuingly running smoothly. Avoiding unwanted problems and hazards with having water on standby for when it's needed the most.  At Wabash Mfg. Inc., we can help you with custom support equipment to ensure that your water tankers are well equipped for your needs.