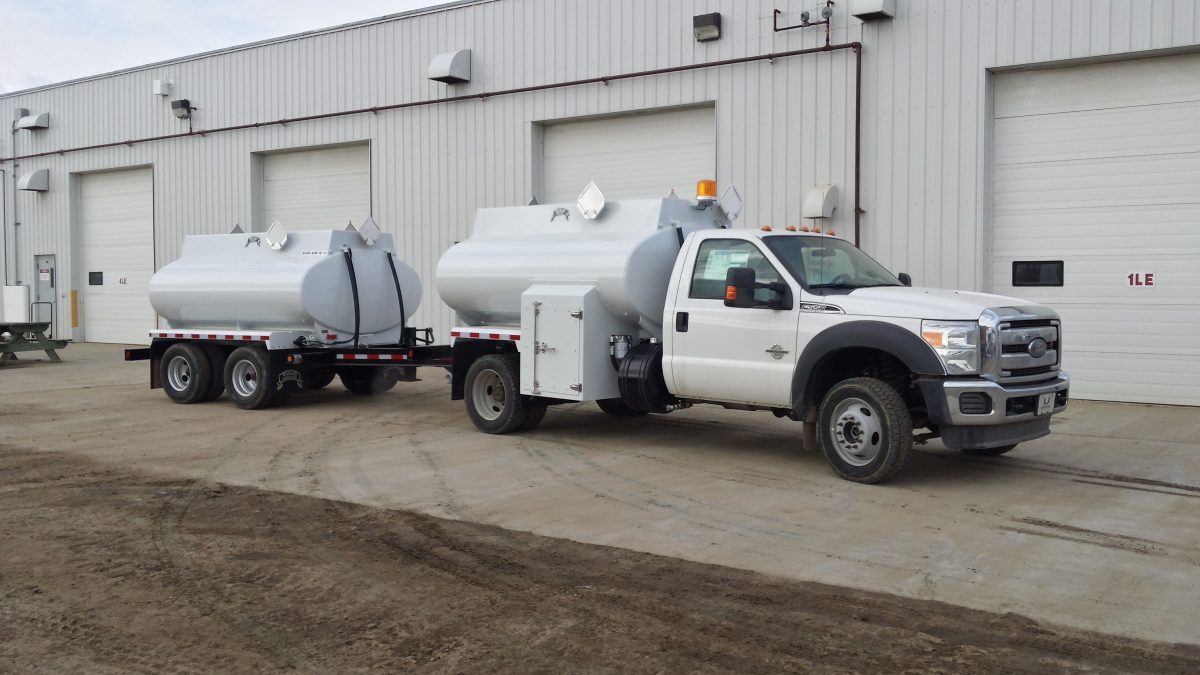 Wabash Mfg. Inc. makes purpose-built support vehicles for the aviation and rail industries as well as for mining, oilfield and road construction that are both functional and efficient. We are a custom manufacturer with an expert team and can provide you with a wide range of utility vehicles and custom equipment solutions. Here's some information on Wabash Mfg. Inc.'s service vehicles for the aviation, rail and road construction industries.
Wabash Trucks & Utility Vehicles
Wabash Mfg. Inc. manufactures a large range of trucks and utility vehicles with customizable units for the aviation and rail industry. Our rail vehicles are designed to drive on land and on rails and our refueling trucks are especially useful in many industries including the aviation, rail, mining and construction industries. Some of our wide range of trucks and equipment for these sectors include:
Aviation
Remote helicopter refuelers – Our remote helicopter refuelers were designed to haul jet fuel for forestry. The refuelers were created as a custom solution for one of our clients who needed to eliminate the need for barrel refueling. Our refuelers can accommodate any filtration requirements, as well as flow rates.
Rail
Direct-to-locomotive refueling – Our trucks that provide direct-to-locomotive refueling have pump rates up to 2000L per minute and run 2 pumps operating simultaneously. These trucks provide fleet fueling data monitoring and tracking, as well as a high-flow volume for quick refueling.

Locomotive service trucks – Locomotive service trucks are customized by Wabash Mfg. Inc. to provide related services related to locomotives. This can include oil, coolant, sand delivery, and waste removal, and come with a heated workshop. 

Basic track main fleet – Basic track main fleet vehicles are track maintenance vehicles that provide a crew maintenance space for hi-rail installation. 

Signals and communications – We provide well-structured mobile workshops with efficient tools, benches, and equipment relating to rail support.
Road
Fuel Transport Trucks from Wabash Mfg. Inc. are rugged, heavy-duty and can be used for various industries. Each fuel delivery truck can be customized according to a company's specifications and unique business needs. The trucks help to refuel your equipment on job sites promptly and keep them running smoothly. Our extensive range of fueling solutions is unmatched and adds more value to your bottom line compared to any other manufacturer in the industry.
Wabash Mfg. Inc. Expertise For Planes, Trains, And Automobiles
Refueling trucks and equipment have become essential for the aviation, mining, oilfield and rail industries. Wabash Mfg. Inc.'s in-house engineering team can custom design a fuel tank and custom equipment solutions to your exact specifications, helping your company to maximize its productivity. If required, we will customize your truck with your company's color scheme and logos to help you to promote your company and brand image. 
We're renowned for our innovative ideas, practical solutions, and emphasis on safety. Our technicians create quality products that increase your profits while decreasing equipment costs and downtime.
Contact Wabash Mfg. Inc. today for more information on aviation and rail support vehicles to take your business and services to a whole new level.