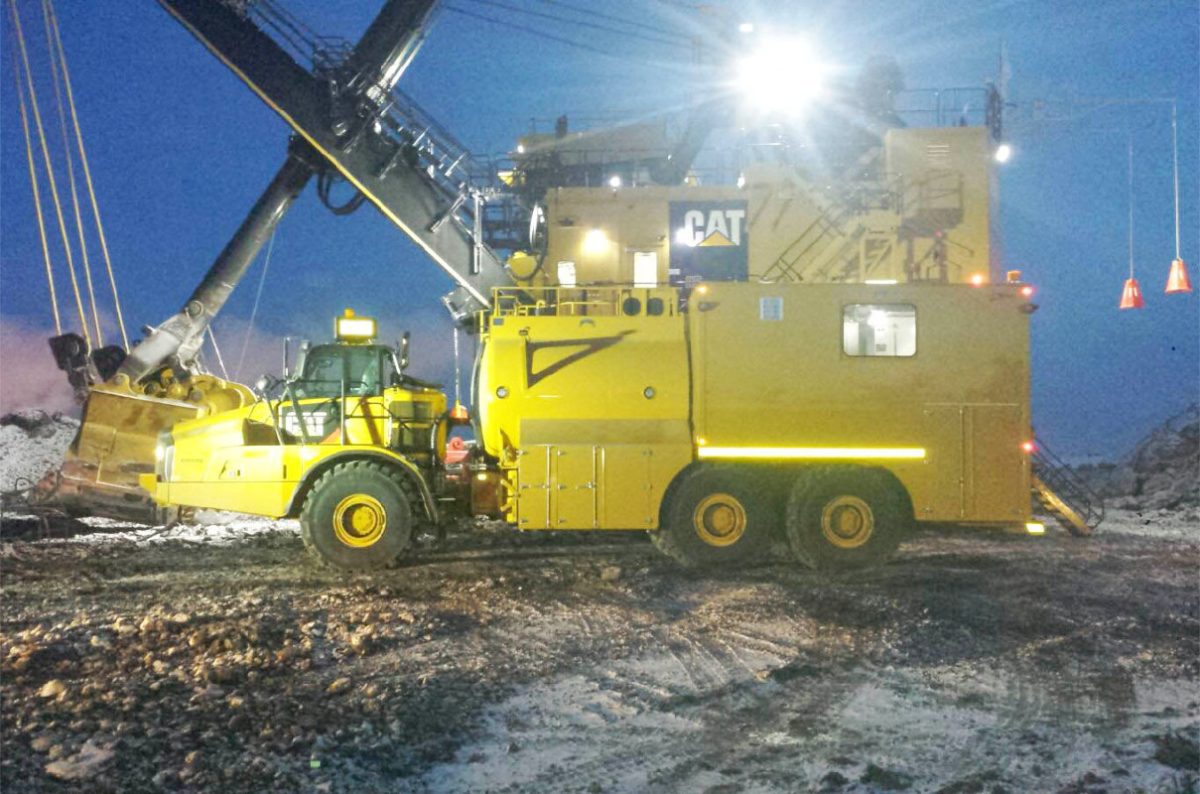 Wabash Mfg. Inc. is a custom manufacturer and repair facility for heavy equipment and vehicles used in the mining, fluid transport, pipeline and road construction industries.
Our goal is to provide our international clientele with solutions to their problems, no matter how big or small. Our expert teams can provide you with a wide array of oilfield and mining equipment, as well as custom equipment solutions built to withstand years of age.
Mining Support Equipment To Solve A Wide Range Of Problems
The Wabash team is always looking to apply their technical skills and innovative thinking to new problems, granting us our hard-earned reputation for providing perfectly tailored solutions. Here are some of the Mining Support Equipment solutions we offer:
About Wabash Custom Components
We believe that there is no such thing as one size fits all, and our in-house engineering teams use their expertise to design customized solutions tailored to each client's specific needs.
As with all Wabash custom solutions, our mining support solutions are designed to save you time and money. There is no problem too big or too small – our staff are known for their superior technical training and will listen to you to develop a solution you need, from materials through to custom design.
The vehicles and equipment provided by Wabash are engineered explicitly for Western Canada's mining operations and conditions, meaning they can withstand extreme climatic conditions. The quality of workmanship and the materials used mean that you can be sure that you are purchasing equipment that is reliable, efficient, effective and built for the long haul.
Our team knows what it takes to create solutions that work, which is why we work hard to ensure that your equipment does what you need it to – reducing costs, minimizing equipment downtime and increasing your profits.
Customizing Units To Reflect Your Business
From Fluid Hauling Vehicles to Mobile Lunchrooms to Fuel Delivery trucks, Wabash aims to help you find solutions that can help improve your workplace safety, decrease costs, drive profits, and promote efficiency and productivity.
We also want to ensure that your equipment reflects your business, which is why we give you the option to customize your vehicle and unit according to your company's colour scheme and logo.
As a Wabash customer, you will have a designated Project Manager that will listen to precisely what you want and need. The Project Manager finds out everything they can about your challenges, from the environment your truck will be used in, to the colour of paint you would like it to be. The Engineering & Design team experts then recommend the best materials and features suited to you and your budget.
Most of our clients make up a part of the mining and oil field sectors, but we never shy away from a challenge. If you have a problem but can't find the solution you're after, come to us and see what we can do for you.