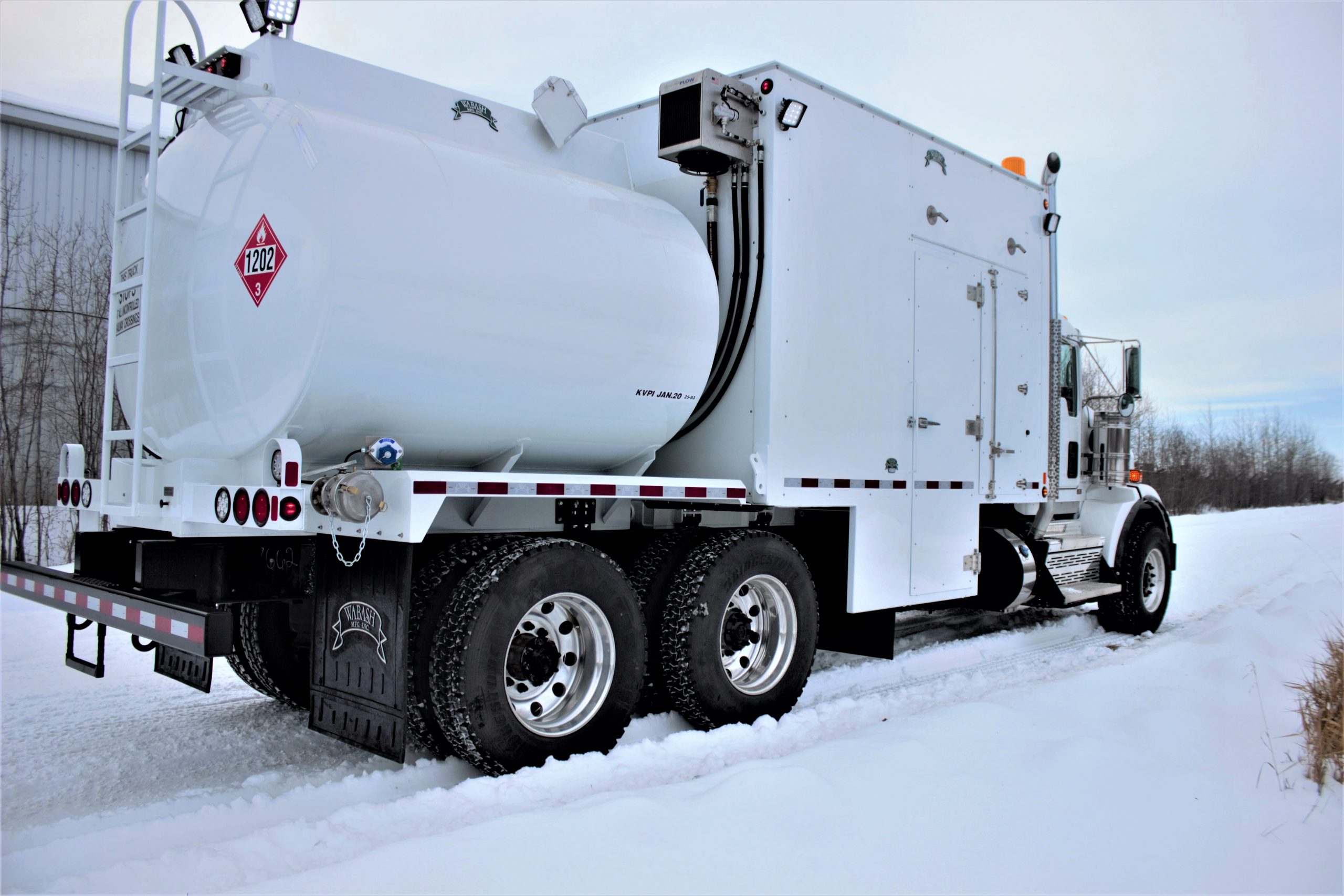 Lube and Fuel Trucks For Sale – Rig Up Only

Standards Specs include:
Tandem Truck Rig-up only – Ready to mount on your specific truck brand
Heated and Insulated Lube Van (all season operation)
7,500 Liter Aluminum Diesel Tank
Antifreeze, 5 Clean Oils, Grease, Waste Oil and DEF (Diesel Exhaust Fluid) Tanks
Air Compressor Circuit
Stainless Steel
Hydraulic driven Diesel Pump, all other Pumps are Pneumatic
Diesel, Oil and Antifreeze Meters
50' Hose Reels for all Products
LED Work Lights, Interior Lights and Cabinet Lights
Toolbox and used Filter Bin
Industrial Lube and Fuel Trucks are the key element for keeping heavy equipment in the field maintained and operational without having to leave the worksite. This is especially important for mining, construction, pipeline and other remote work industries.
Lube and fuel combo trucks provide all the essential clean fuel, lubricants, greases and anti-freeze/coolant required to minimize production downtime as well as provide storage capabilities for used fluids. These units help keep your workers working rather than have to wait for preventative maintenance or fueling.
Wabash Mfg. Inc. custom designed Fuel and Lube Combination Trucks are built to last. Time and time again new customers come to us because what they owned before does not withstand the harsh Canadian climates and environments. Plus, past customers know the consistent high quality they can rely on from us.
Contact us today to find out more about this unit or learn about how a custom Lube and Fuel Truck will benefit your business.