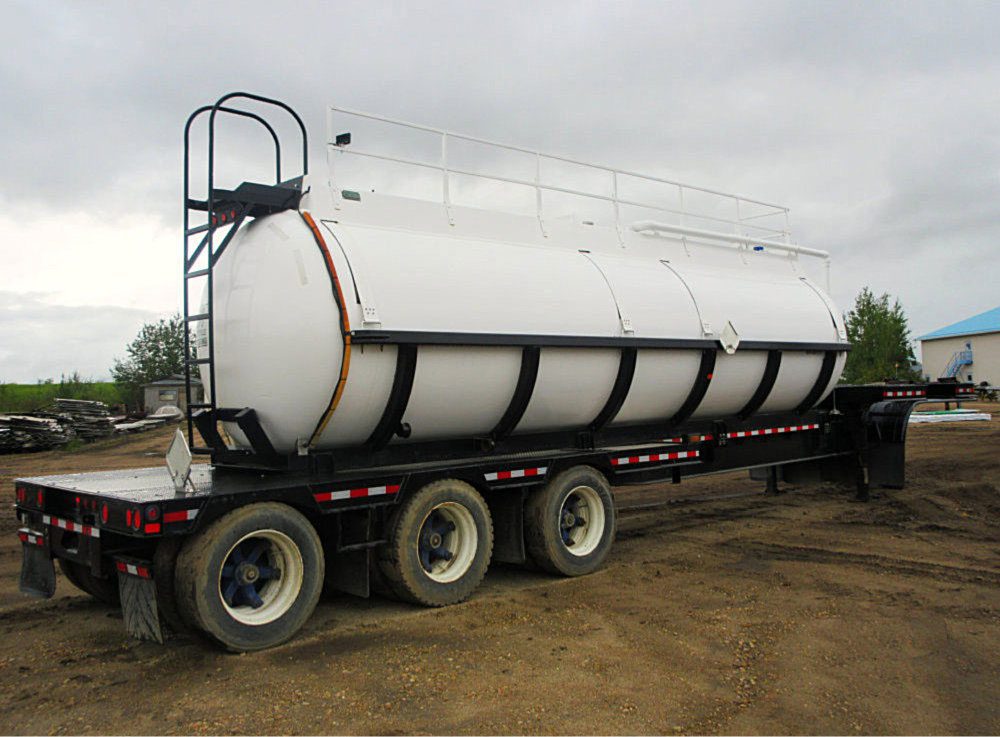 FIBERGLASS TRIDEM TRAILER FOR SALE
Used 2000 Fiberglass Tridem Tank and Trailer For Sale
Tank is a NO Corrode Fiberglass 2 Compartment Tank
TC 312 FRP
New Tank Inspections
Titan Electronic Gauges
Stainless Steel Plumbing
New Cradle
T and E Steel Geared Pump
Air Valves
L and S Trailer
Air Ride Suspension
New CVIP completed
Trailer and Cradle Blasted and Painted Black
Why choose a Fiberglass Tank?
Fiberglass tanks have a long history of use in applications where watertight integrity is critical. Leak-free performance is essential when it comes to corrosive materials such as acid.
This used unit includes a inspection and CVIP so you can confident in the quality of the product. Plus, Wabash offers ongoing maintenance, repairs and inspections.
Contact our onsite experts today to learn more about this Fiberglass Tridem Trailer and the advantages it could offer your business.